I am ING
Graphic Design & Motion Design
Agency | MiNSK
Client | Bureau voor Reuring & ING
ING organised an event for their senior staff members to discuss the future company strategy. I created the logo for the event.

It's extremly important to ING to communicate their technological improvements, while maintaining a brand and a service that is loved by their clients. When I received the briefing it was already clear that the logo had to be based of a heart symbol. I had to figure out how to combine the heart with technological improvements in a logo that would fit their brand identity seamlessly.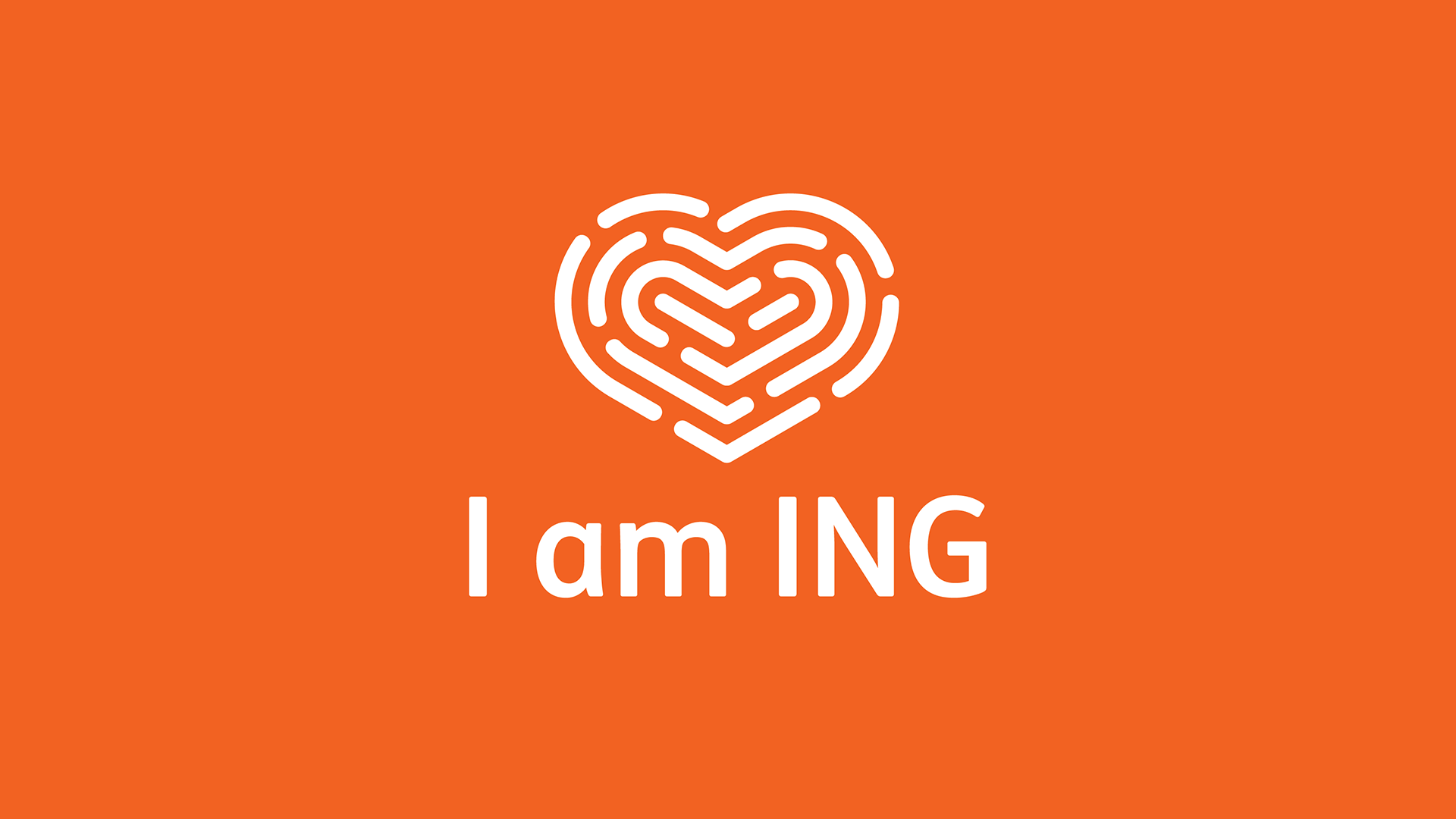 An important part of the event was communicating the new values connected to the new strategy. I created a set additional icons to complement the logo.